History & Timeline
Inventing blue jeans was just the start of how Levi Strauss pioneered a brand for true originals. Around every bend of the Levi's® and Dockers® stories, innovation and quality are at the heart of everything we do. Here's how we've made history with you…
---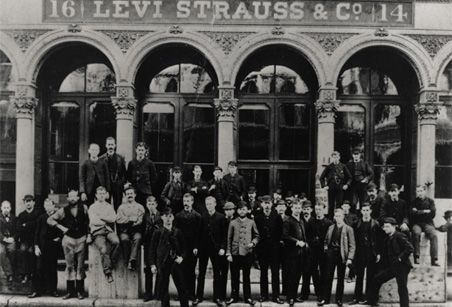 1853
Levi Strauss & Co. Founded
Bavarian-born Levi Strauss moves to Gold Rush era San Francisco to open a dry goods business. He sold clothes, boots and other goods to the small retail stores of the American West.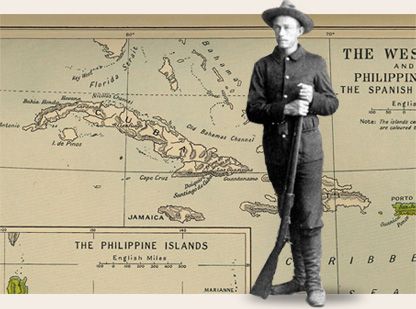 1898
Heroes in Khaki
The United States Army adopts Khaki to outfit soldiers during the Spanish-American War.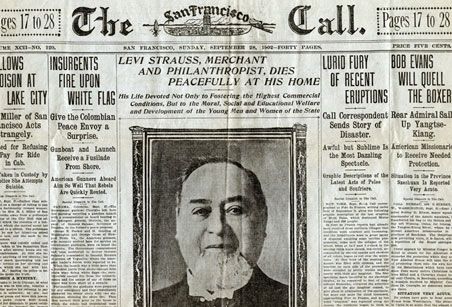 1902
A Philanthropic Spirit
When Levi Strauss passes away in September, his four nephews take over the business and carry out his numerous bequests to Bay Area charities serving children and the poor.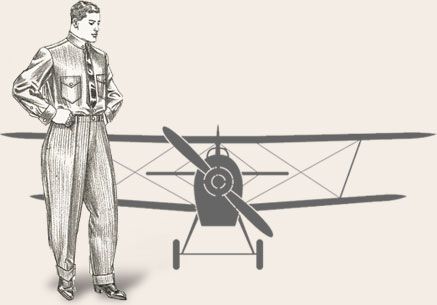 1909
Levi Strauss & Co. brings Khakis to market
Khakis go to market under the Sunset label. They're designed for dressier occasions, and are available in olive and tan.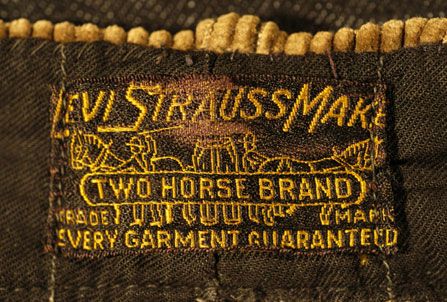 1916
Khaki under new label
Levi's® takes Khakis under their "Levi Strauss Make" label.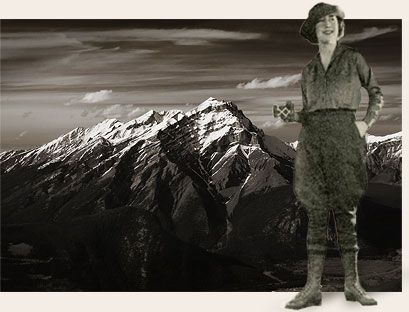 1922
Khaki and Women
Khaki caters to women with hiking and outing clothes by Levi Strauss & Co.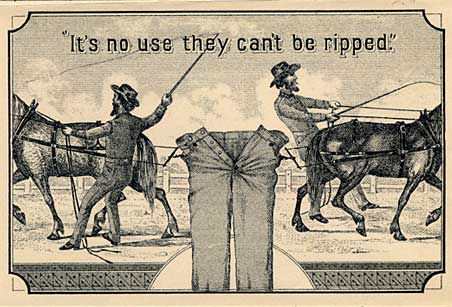 1927
two horse brand
Khaki pants are manufactured under the now famous Levi Strauss & Co. Two Horse Brand woven label.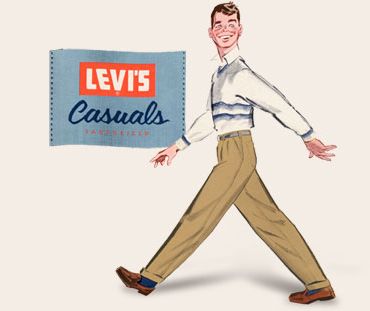 1954
Levi's® Casuals line
Setting a post-war fashion trend, military Khakis go domestic again with twill Khakis and other styles going to market.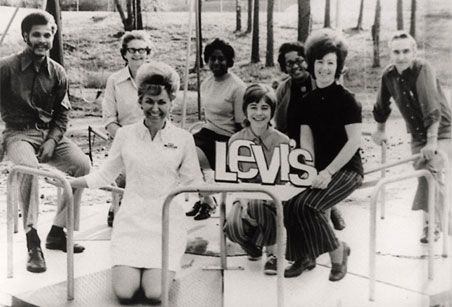 1960
Ahead of the Times
Levi Strauss & Co. opens its first factory in the South. Located in Blackstone, Virginia, the company insists that the facility be integrated at a time when desegregation had not yet been mandated by federal law.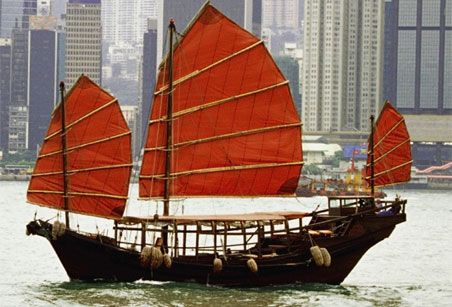 1985
Far East Inspiration
Merchandiser Susan Kilgore discovers "Dockers Pants" in Hong Kong – though they were actually made in Japan. She brings a few pairs back to the States.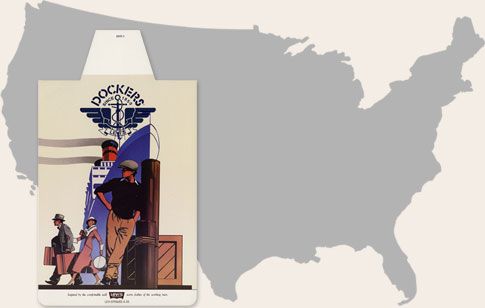 1986
Dockers® brand official launch
Levi Strauss and Co. officially launches Dockers® pants in the U.S.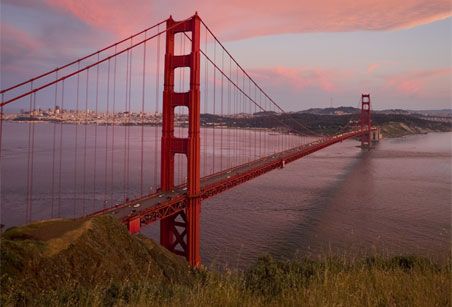 1989
looking to the future
The company's 150+ year history is captured in the Levi Strauss & Co. archives, located at headquarters in San Francisco.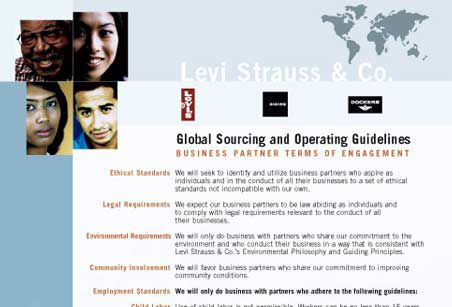 1991
Terms of Engagement
Levi Strauss & Co. creates the first comprehensive set of standards for contractors worldwide, called Terms of Engagement, to help promote fair labor standards and workers' rights.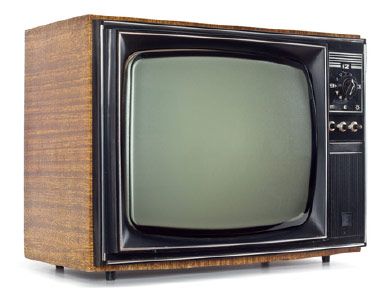 1991
Dockers® on primetime
Dockers® reaches the zenith of pop culture, appearing on Seinfeld. "100% Cotton Dockers. If they're not Dockers, they're just pants!"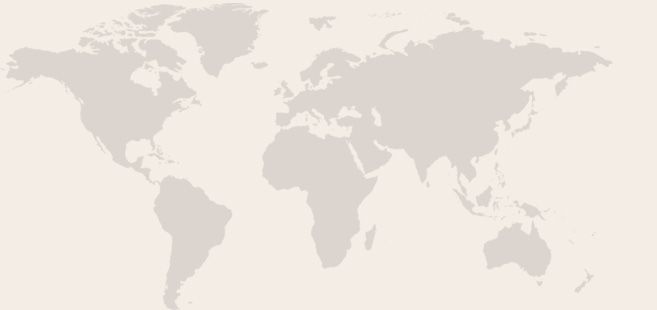 1992
Dockers® hops the pond
Capturing the success of Dockers® in the U.S., the brand is launched internationally.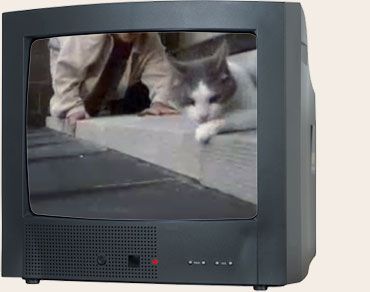 1995
"Nice Pants"
An award winning U.S television campaign introduces the tagline "Nice Pants".

2000
Move over denim
Khakis start giving jeans a run for their money in Europe – Dockers® is the #1 Khaki pant specialty brand.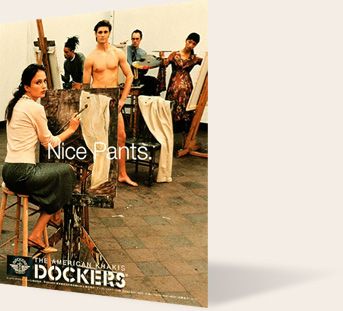 2001
Dockers® in Asia
The Dockers® brand launches in Asia with its "Nice Pants" campaign.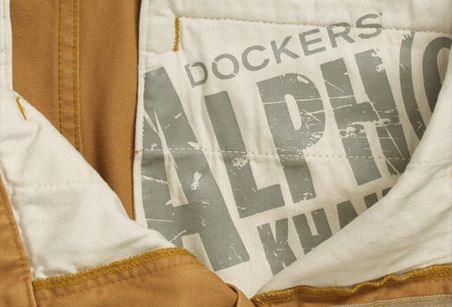 2011
Dockers® launches the Alpha Khaki
Vanity Fair's October 2011 issue sites the Dockers® Alpha Khaki line as the "it" pants for Fall. Critically acclaimed by style editors and spotted on celebrities around the world, the Alpha Khaki is a slimmer fit born when khaki met denim – The pant that convinced all that Dockers® aren't just for your Dad.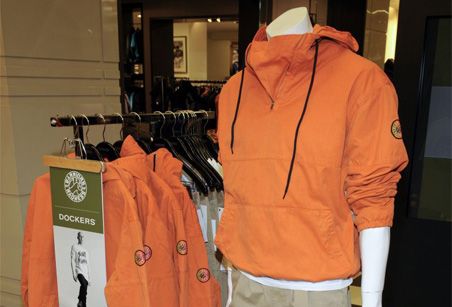 2011
Alexander Wang + Dockers® = GQ Best New Menswear Designer in America
The Dockers® brand collaborated with GQ's Best New Menswear Designer in America competition. Six design houses produced their own take on the Dockers® classic khaki design including Riviera Club, Miller's Oath, Warriors of Radness, Patrick Ervell, Michael Bastian… and the winning-designer Alexander Wang. Sold in Bloomingdale's stores and Dockers.com.
Back to Top