THE GUY'S GUIDE
Khakis For the Jeans Lover
There's a reason guys everywhere are upgrading to Dockers® Alpha Khakis. They wear
like jeans - think rugged, durable construction - but look and feel more refined.
Here's how we wear them.
SHOP ALL DOCKERS® ALPHA KHAKI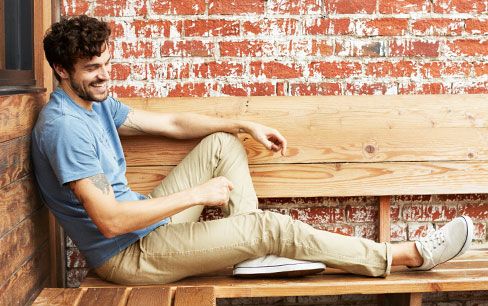 Kick Back
With stretch that denim only dreams of, Dockers® Alpha Khakis are a no-brainer alternative to jeans. Throw on a tee and go.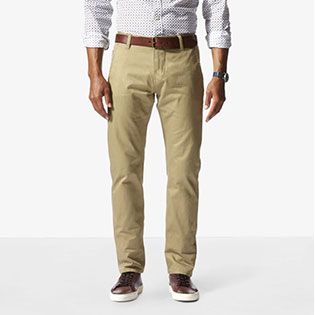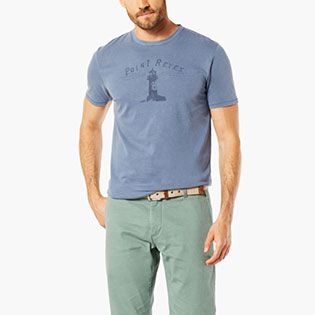 PREMIUM GRAPHIC T-SHIRT, SLIM FIT
GARMENT DYE, INDIGO
SHOP ALL TEES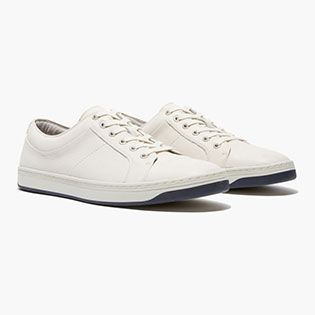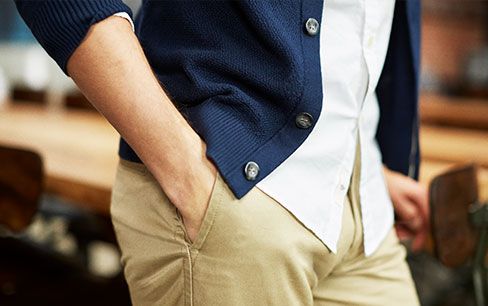 Office Hours
Comfortable enough for running around to meetings all day, refined enough to look like you haven't been.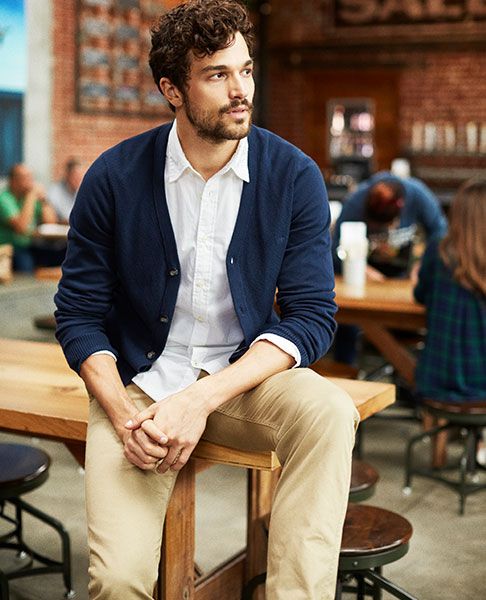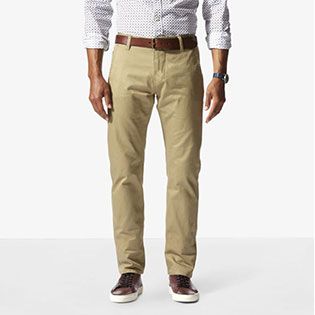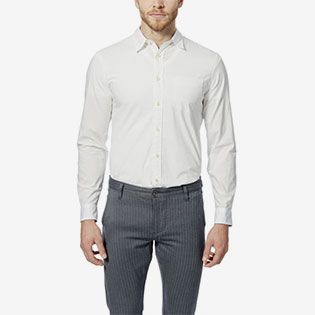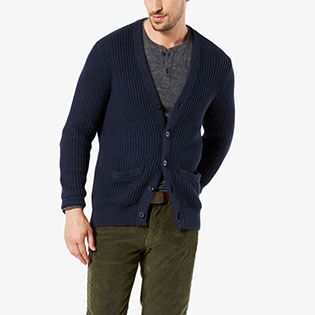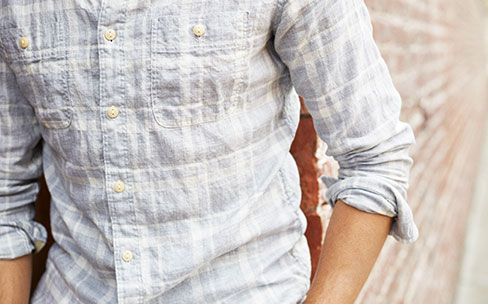 First Date
First impressions matter. Make a good one in super soft twill that feels more dressed up than jeans.