THE GUY'S GUIDE
Just In: Alpha Pigment Dye Pants
Pigment dye fabric has a naturally distressed look that fades with repeated use, like denim. But how do they feel?
Well, we asked a local designer to find out.
SHOP ALPHA PIGMENT DYE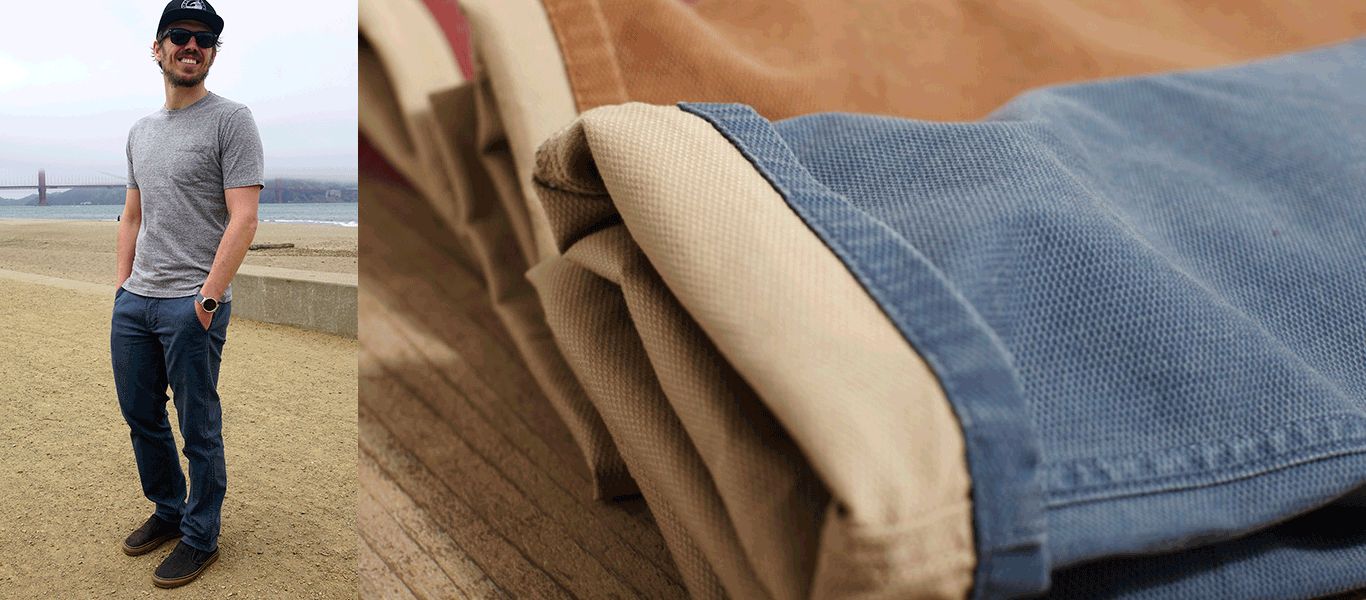 Cue Fabio Sasso: Brazilian product designer based in Oakland, CA -- staff Designer at Google -- founder of award-winning design publication Abduzeedo -- and most importantly, khaki enthusiast.
We caught up with Fabio to see how he likes to rock his pig-ment dye Alpha khakis. "The pigment dye Alpha is the per-fect pant for my lifestyle in that I can wear it to work and on the weekends and be super comfortable but still maintain a bit of polish."
"My typical weekend is pretty mellow and focused on enjoy-ing time with my 15 month old son and wife, working on my blog, fitting in some exercise and getting out ot explore new places in the bay area for good photo opps whether by car, foot or my Vespa."
"Comfort for me is the top priority and this fit is my go-to in terms of delivering on that mandate. I love the pigment dye as well because it adds a little color and excitement to my generally minimal style and monotone wardrobe."