Please select stores for the entries highlighted in red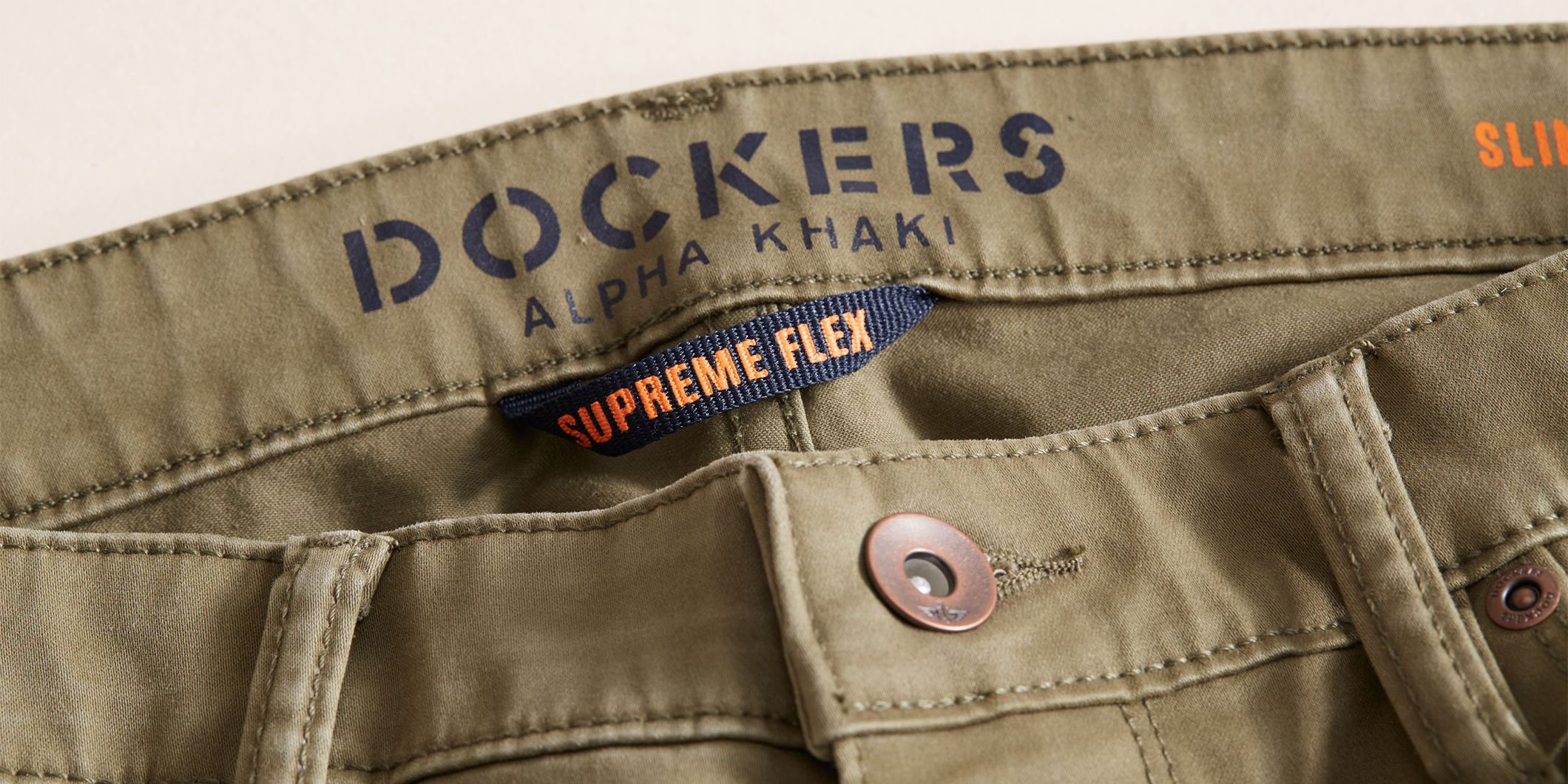 Dockers® Technology
Our exclusive, ground-breaking fabrics and efficiently designed features.
---
All Motion Comfort Waistband
This exclusive Dockers® technology gives you up to 2" of extra stretch, for the ultimate in comfort.
---
All Seasons Tech™
This dual-action thermoregulating fabric keeps you warm when it's cold and cool when it's warm.
---
DuraFlex Lite™
Super lightweight with maximum durability, this fabric feels lighter and is made to last longer — wear after wear, wash after wash.
---
DWR
Short for Durable Water Repellent, this is a water-resistant chemical coating usually found in our outerwear.
---
Flex Waistband
This exclusive Dockers® waistband has extra, ultra-flexible stretch for extra comfort.
---
Individual Fit® Waistband
This exclusive Dockers® technology gives you up to 1" of extra stretch, for added comfort when you need it.
---
Lux Cotton Stretch
This fabric has next-level smoothness and sheen, but still has stretch for comfort and performance. In other words, it's stretch fabric that doesn't look stretchy.
---
Never Iron
This custom fabric is ultra crease-resistant, so you can put that iron away for good.
---
No Wrinkle® Technology
This specially developed fabric doesn't crease easily, so you can enjoy those khakis hassle-free.
---
Shirt Gripper™
This internal band, found at the waist, grips the edge of a tucked shirt, keeping it in place for long periods of time. A very convenient addition to your business casual attire.
---
Smart Series™
Our innovative suite of market-leading fabric technologies. From unbelievable comfort and unstoppable flexibility to durability that doesn't quit, Smart Series is our what we call all of our smartest fabric innovations.
---
Smart 360 Flex™
Game changing 4-way stretch to keep you ready for anything. With added features like Flexible Waistband™, Hidden Security Pocket, and No Wrinkles, Smart 360 Flex™ gives comfort like never before.
---
Smart 360 Tech™
Where sport meets khaki, this fabric has 4-Way Stretch and wicking properties to help you stay in the game with high performance features and unrivaled comfort.
---
Supreme Flex™
With next-level flexibility, superior comfort, and remarkable recovery, this fabric is ready for action, no matter the opportunity.
---
Wicking
When something has "moisture wicking" properties, that means it draws moisture away from the body.
---
2-Way Stretch
Fabric that stretches in one direction, usually horizontally.
---
4-Way Stretch
Fabric that stretches horizontally and vertically, never holding you back.
---
MORE IN DOCKERS® CLOTHING