Please select stores for the entries highlighted in red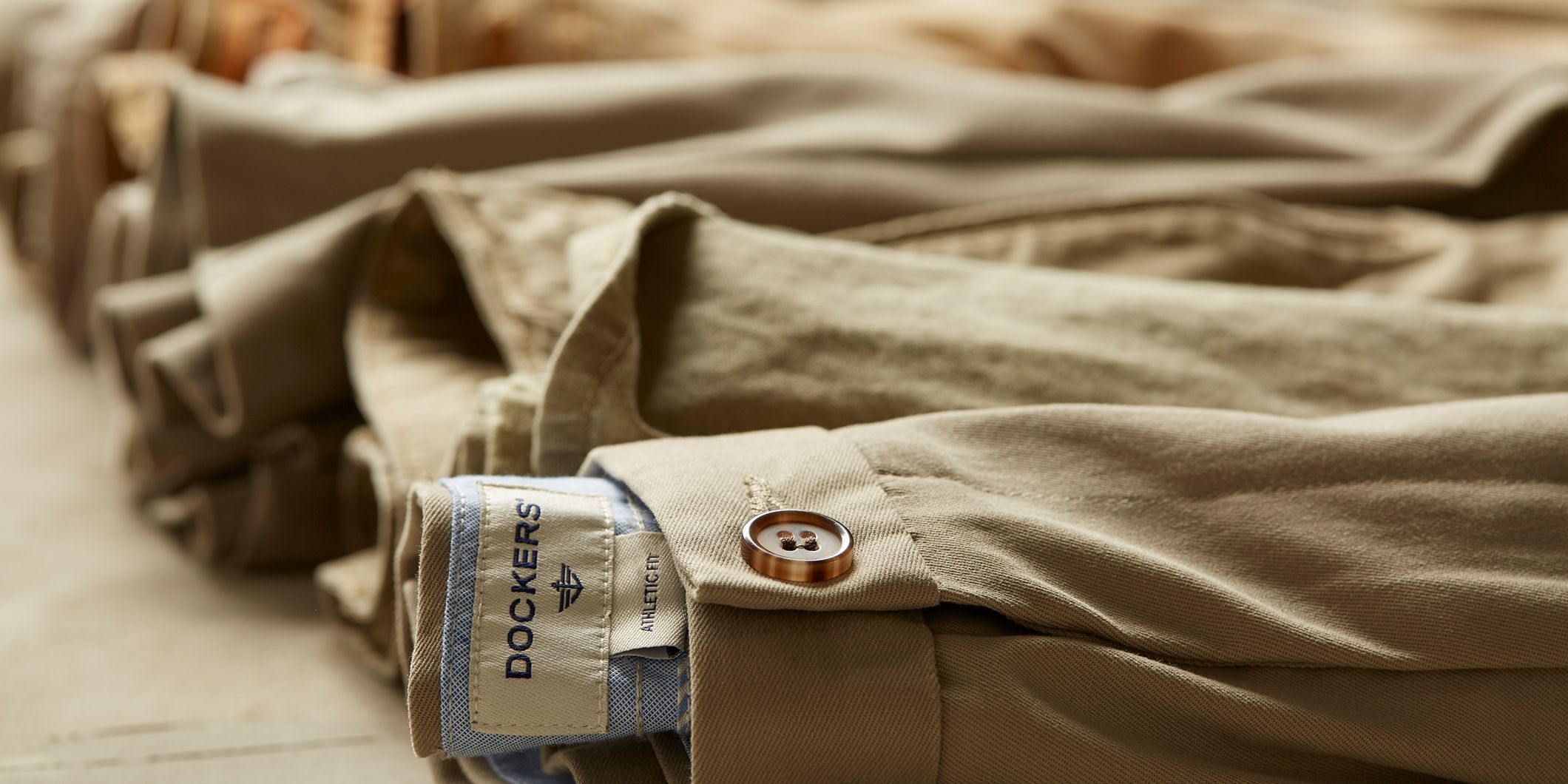 What is Khaki?
A name as versatile as the pants, the word "khaki" is steeped in history and has several meanings.
---
The Color
The garment is so globally recognized that it's now referred to as its own color, khaki is a light brown with a hint of yellow, resulting in a sandy tan hue. The word "khaki" is actually from India, and means "soil-colored" or "dusty." Its origins are truly utilitarian; in the mid-1800s, soldiers in the British military, in an attempt to blend in with their surroundings, would use soil and tea to stain or dye their clothes and create this rugged, camouflaging shade. Today, it's often referred to as "camel" or "beige," but "khaki" is truly universal.
---
The Pants
First referring to the color, the term "khaki" became the unofficial name of the earth-toned, dust-colored pants, which reached global popularity with explorers and adventurers in the early 1900s. When returning WWII soldiers attended college, most wore their khaki uniform pants to campus, sparking a cultural phenomenon. In 1955, Levi's® introduced the Levi's® Casual Line, featuring khaki pants geared towards working men. By this time, khakis had started to gain recognition as more than workwear; they were rugged casuals with utilitarian function, well-suited for daily life.
---
The Fabric
A light tan fabric originally used in military uniforms. The color and garment became so pervasive that khaki cloth became its own entity in the textile world, with a few defining characteristics: its composition of durable cotton, its twill weave, and its classic sand-like color, rugged and neutral at once.
---
MORE IN DOCKERS® CLOTHING