Please select stores for the entries highlighted in red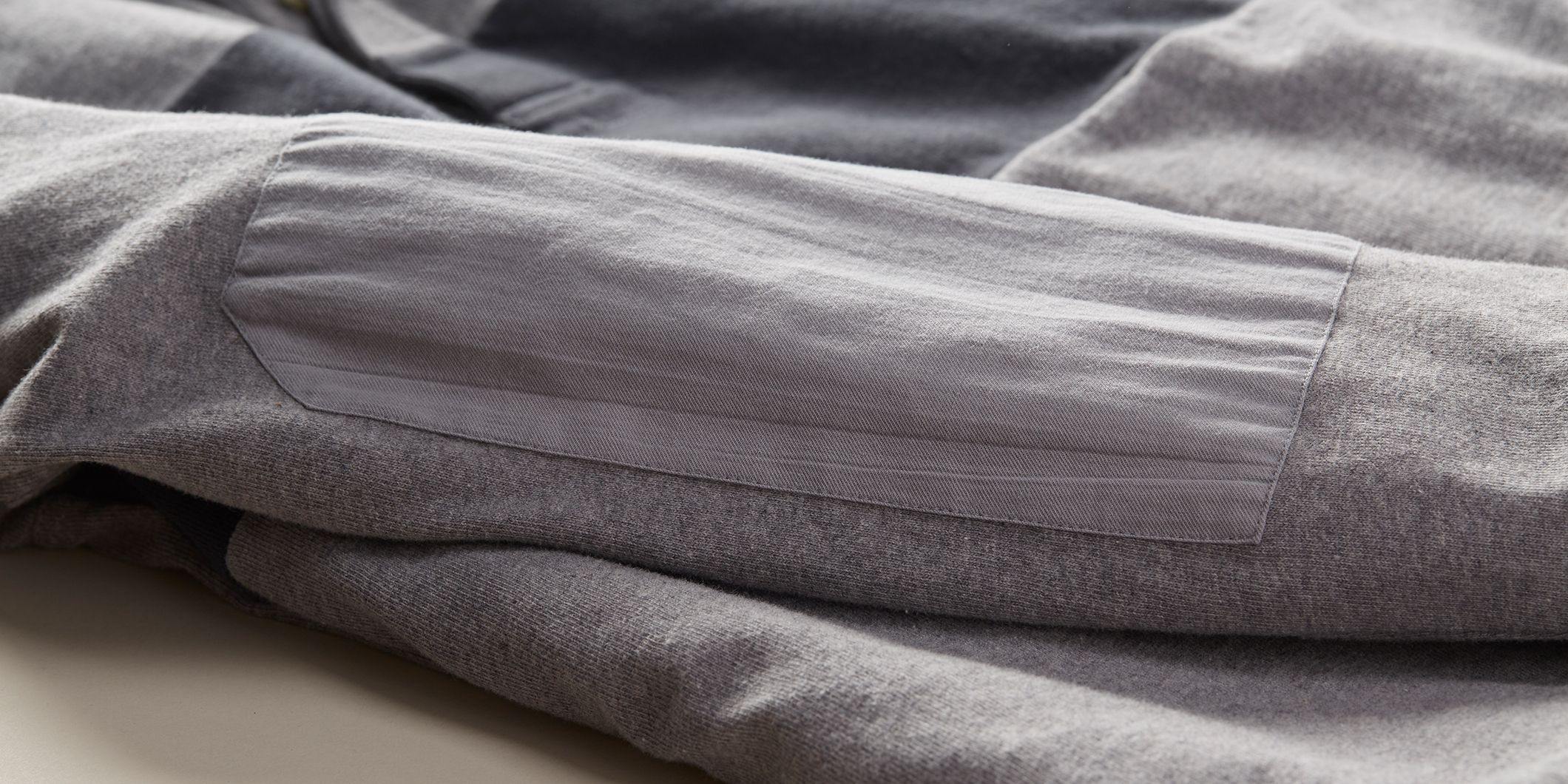 Fabric Types
What those clothes are made of.
---
Khaki (Cloth)
A yellowish-brown cloth used initially for military uniforms. The word "khaki" comes from the Persian word for "dust," which aptly describes its original color.
---
Bedford Corduroy
A durable fabric that resembles corduroy with lengthwise ridges, but without the filling yarns corduroy has.
---
Canvas
Heavy-duty plain weave fabric, often found in workwear.
---
Chambray
Extra lightweight fabric with the look of denim, woven with white and colored threads to create a faded look.
---
Corduroy
Durable cotton pile fabric with vertical ribs or "wales." The surface area created by these wales keeps heat in, and makes it a great cool-weather fabric.
---
Cotton
A soft, fluffy fiber that grows in a ball. Most often spun into yarn and used to make soft, breathable textiles. The fabric predates to 5,000 B.C.
---
Denim
A durable twill (usually cotton) fabric woven with colored warp and white threads.
---
Dobby
Woven fabric with fine geometric patterns and a textured feel.
---
Elastane
A synthetic fiber that gives stretch — even 1% will make a pair of pants feel extra comfortable. Flexible pants with stretch are making their way into dressy attire, and often don't look as stretchy as they feel.
---
Fabric
Cloth made by weaving or knitting fibers together.
---
Fiber
A fine, thread-like filament, fibers are woven or knit into fabrics.
---
Flannel
A soft woven fabric, most often brushed twill or a brushed mélange fabrics, that most will associate with lumberjacks and grunge.
---
Fleece
A soft, fuzzy fabric that insulates and feels oh-so-fine.
---
French Terry
Fabric consisting of threads knit in a tight "looped" pattern, like bath towels. This creates an extremely soft, cotton rich feel.
---
Herringbone
A classic woven fabric and a staple in menswear, defined by a geometric V-pattern.
---
Interlock/Double Knit
Thick, smooth fabric with a similar look and feel on both sides.
---
Jersey
A soft knit fabric, commonly used for T-shirts.
---
Linen
Made from the fibers of the flax plant, this fabric is valued for its exceptionally cool, fresh feel in hot weather.
---
Merino Wool
Lightweight, fine wool that's less itchy and handles moisture better than other wool types.
---
Nylon
A synthetic fiber that's synonymous with sportswear and is great at taking on color and sheen.
---
Ounces
Fabrics are often measured in weight, i.e. "8 oz. stretch twill." The ounces refer to a fabric's weight by square yard — the standard unit for fabric.
---
Oxford
A formalwear classic, this woven fabric has a lightweight, crisp feel.
---
Pile Knit
Knit fabric with a raised, "piled up," slightly napped surface.
---
Piqué
Woven cotton with a finely raised, bumpy texture. This is what many, many polo shirts are made of.
---
Polyamide
A soft, lustrous synthetic fiber.
---
Polyester
A synthetic fiber used to make a variety of textiles.
---
Poplin
A woven fabric with very fine ribbed texture and smooth surface that's less prone to wrinkles, often used to make button-up shirts.
---
Rib
A fabric treatment with little lines or "ribs" for texture and grip. It's most commonly found on hems, cuffs and necklines.
---
Rip Stop
Extra durable fabric that's densely woven so it's resistant to rips and tears.
---
Sateen
Smooth woven fabric with the gloss and sheen of satin.
---
Seersucker
A warm weather classic, this woven fabric is known for its striped pattern, lightweight feel, and crinkly texture.
---
Silk
A fine, extra-smooth, lustrous fiber produced by certain insect larvae to form cocoons — especially the strong, elastic, fibrous secretion of silkworms.
---
Twill
A popular woven fabric, with tiny diagonal parallel "ridges" in the pattern. It's a classic khaki fabric, and you'll find it used in many of our own staples: blue pants, black pants, and beyond.
---
Waffle Knit
This super-textured fabric is knit in a grid construction and features a waffle-like pattern. It's great for lightweight layering.
---
Warp
When weaving fabric, the warp refers to the threads that run lengthwise.
---
Weft
Sometimes referred to as a "fill," the weft refers to threads woven across the warp; in weaving, these are looped over and under the vertical threads.
---
MORE IN FABRIC