Please select stores for the entries highlighted in red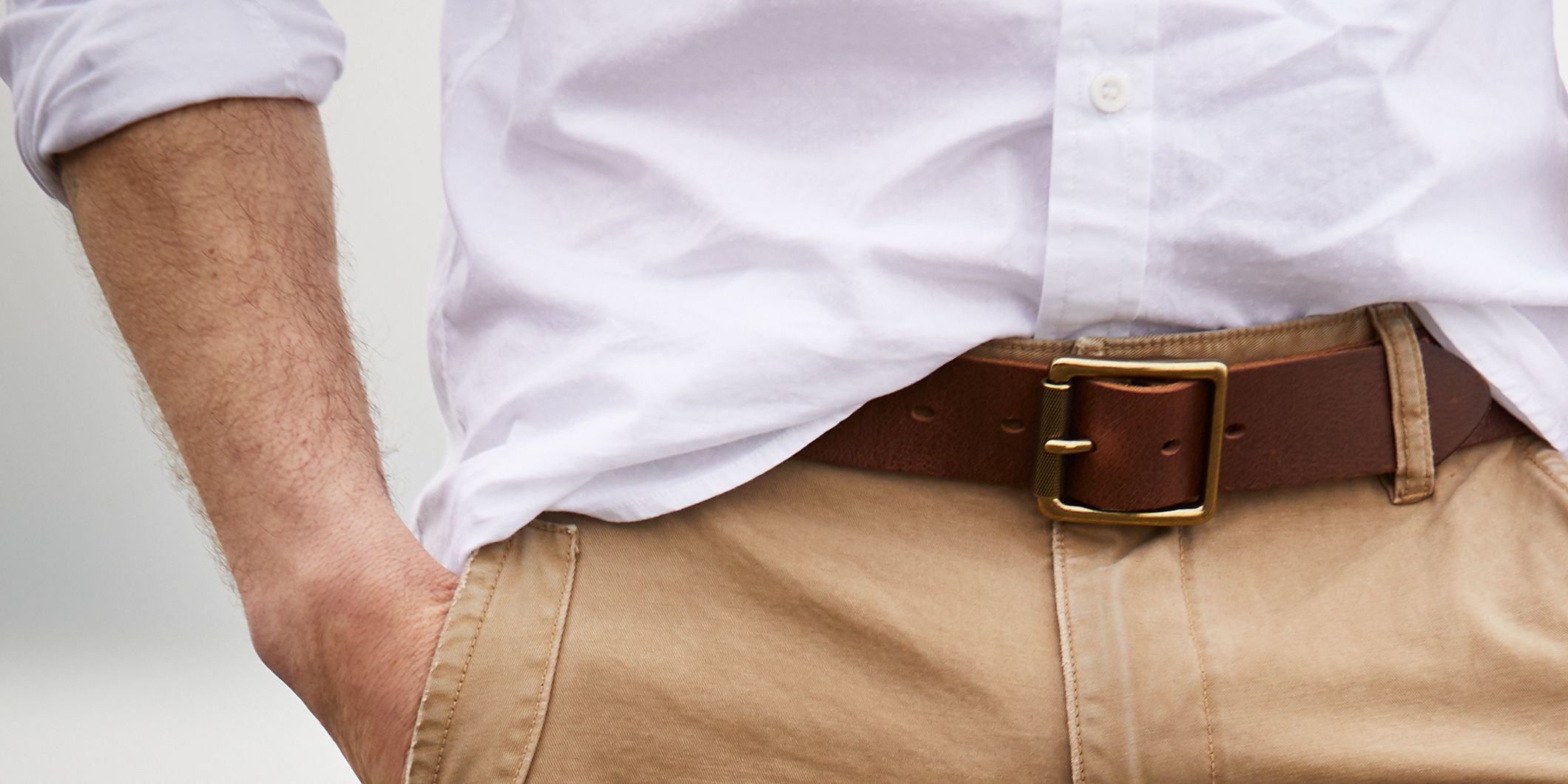 Leather
What our belts, shoes, and wallets are made of.
---
Burnished Leather
A type of leather finish that's buffed for extra polish and an antique appearance.
---
Crazyhorse Leather
This means that Dockers® has taken full grain leather and applied special waxes that enhance the natural texture of the surface. As it gets rubbed or scratched, the color will change, achieving a more rustic look.
---
Faux Leather
Boasts the refined look of leather, with less maintenance.
---
Full Grain Leather/Top Grain Leather
The highest grade of leather available, this is meant for long term wear and known for its tight-grained natural texture, which provides durability and moisture resistance. Best of all, it ages handsomely over time to develop a rich patina with a smoother finish, deeper color, and fine sheen that's unique to you. This is often used in premium pieces meant to last for years, like belts and wallets.
---
Nubuck Leather
This leather is buffed to produce a slightly napped texture and smooth, suede-like feel.
---
Oiled Leather
Coated with oil for a softer feel and increased moisture resistance, this leather develops traces of wear and character after short-term use.
---
Patent Leather
Leather coated with a distinctive polish for a glossy, reflective finish. It makes an instant statement, and is often seen in men's dress shoes.
---
Pull-Up Leather
Infused with oils and waxes for a natural look, this leather looks exceptionally unique with prolonged wear. That's because when it's stretched or pulled, the oils move within the material, resulting in varied hues and tones.
---
Split/Blended/Bonded Leather
A mix of natural and synthetic leathers.
---
Tumbled Leather
This leather is gently scraped with pebbles for added texture and softness.
---
Waxed Leather
This leather is treated with a wax coating, for a glossy finish.
---
Vachetta Leather
This raw and unfinished leather is extremely lightweight and thin, but durable.
---
MORE IN FABRIC