Please select stores for the entries highlighted in red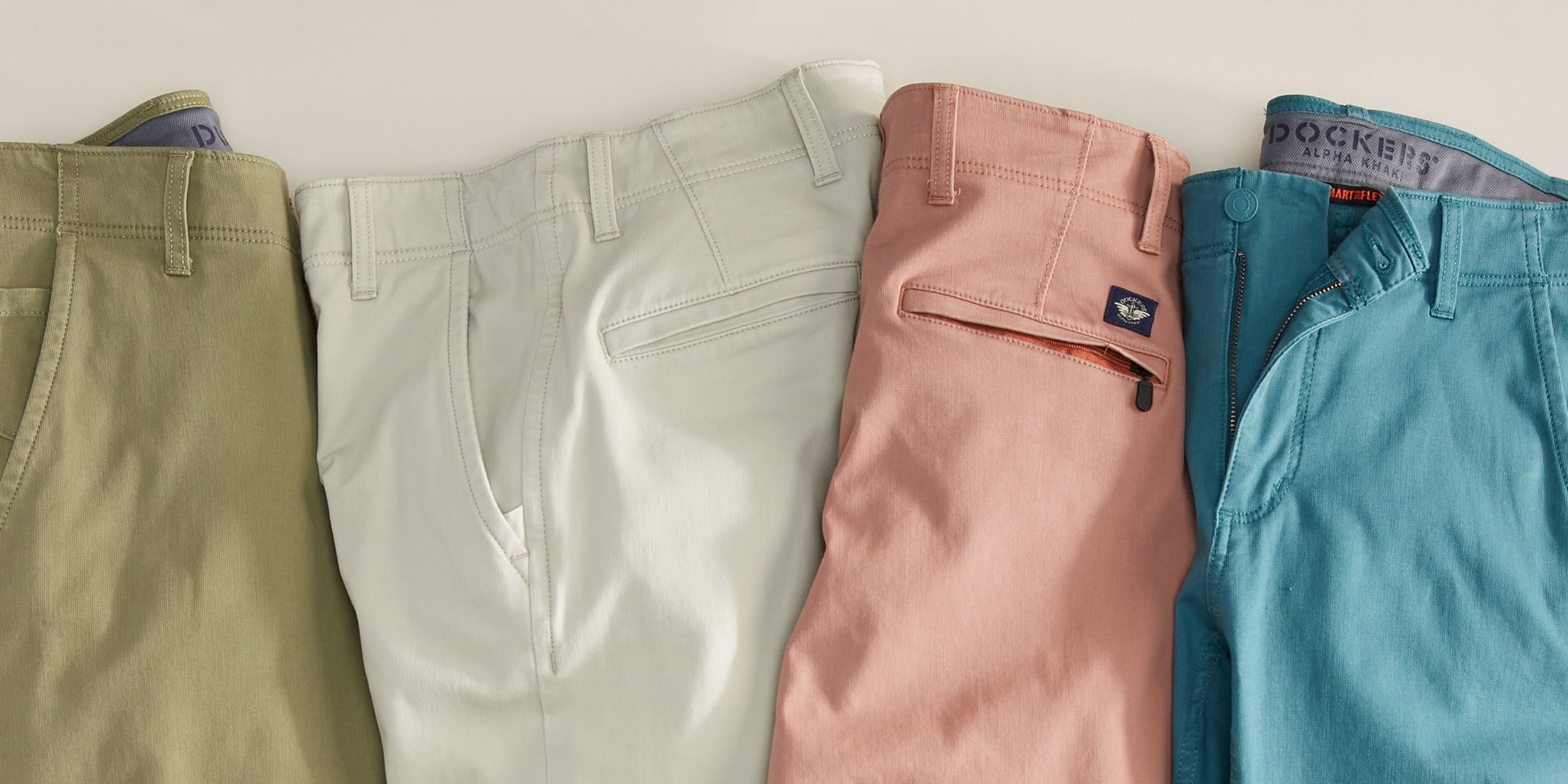 ---
Khaki Pants
Our bread and butter, the khaki is a casual yet refined pant that typically features slant pockets, a zip fly and visible stitching. Khakis started out as a military uniform — but we were the first to bring them to the office in 1986, paving the way for a widespread movement of business casual attire for men.
---
Cargo Pants & Shorts
Military-style garments originally designed for tough, outdoor activities. Their calling cards are patch pockets affixed to their legs. These khaki shorts and pants offer extra utilitarian value.
---
Chino
A cotton twill pant named for being originally made in China, chinos are a lot like khakis, but tend to have a slimmer cut, more streamlined pockets and invisible stitching.
---
Jogger Pants
Tapered pants with an elastic leg opening that falls just above the ankle. They're great for showing off sneakers.
---
Shorts
Short pants that reach only to the thigh or knee. Men's shorts were once considered casual-only, but now they're being worn by more guys to more momentous occasions.
---
MORE IN GARMENT TYPES