Please select stores for the entries highlighted in red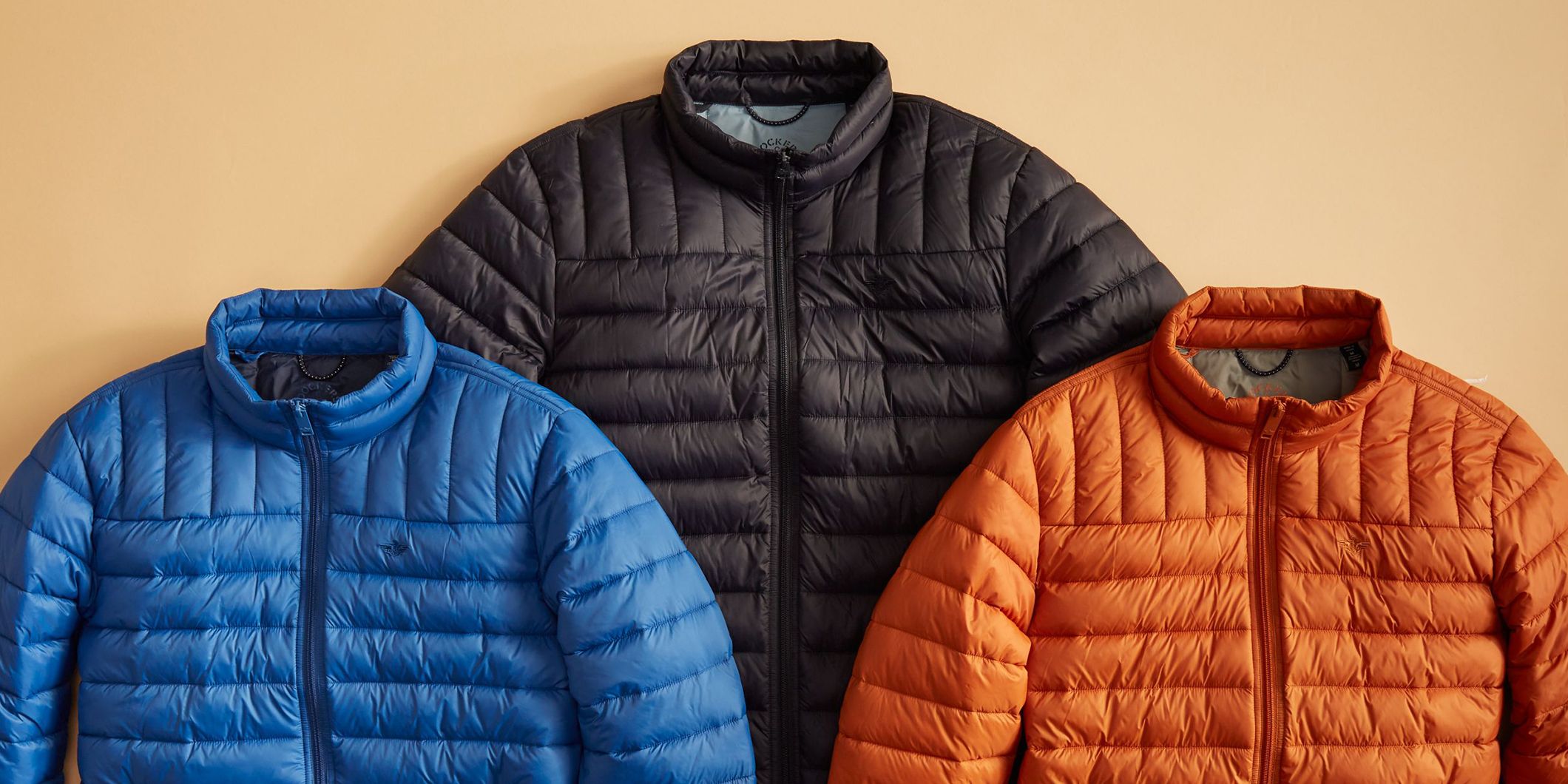 Outerwear
Layers for any season.
---
Blazer
A sports jacket that features a lapel, a two- or three-button closure, and a vent at the back. When it comes to jackets for men, blazers are here to stay and come in all shapes and sizes, with plenty of details to consider. Luckily, we make it easy to choose.
---
Bomber
A casual jacket with a banded collar and waist with roots in aerial combat, the bomber is overtaking all other jackets as the current king of outerwear. Spoiler alert: it looks great with khakis.
---
Field Jacket
A military-style jacket usually equipped with four patch pockets at the front, the field jacket is masculine, timeless, and comes in a pinch if you've got extra stuff to carry around.
---
Harrington
A lightweight, waist-length jacket with a tab collar that folds up and fastens with buttons, these babies are usually lined in Tartan or checkerboard patterns.
---
Parka
These hooded jackets are often lined with fur or faux fur and can cinch at the waist. They're a great pick for cold, cold weather.
---
Trench Coat
Typically double-breasted and belted, trenches are overcoats with a long and storied heritage that also protect you from the elements. File them under "winter essential" and "leading man style."
---
MORE IN GARMENT TYPES