Please select stores for the entries highlighted in red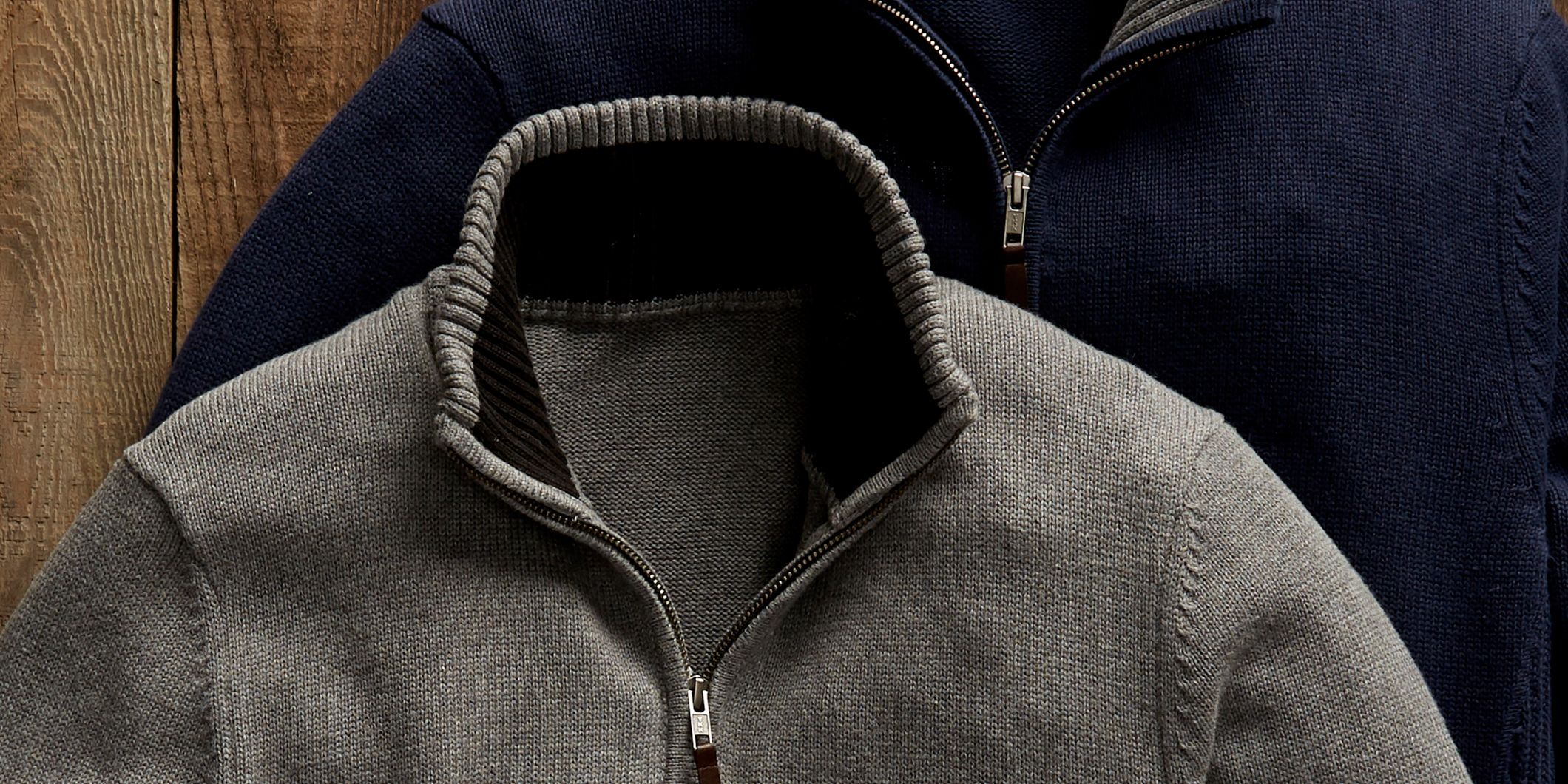 Sweaters & Sweatshirts
Comfort up top.
---
Half-Zip
A sweater that zips halfway down, for a more traditional collegiate look.
---
Hoodie
Add a hood and a kangaroo pocket to a sweatshirt and you've got yourself a hoodie. Some zip all the way up the front; some pop over.
---
Sweaters
A knitted or crocheted layer made to keep your torso warm. If it's knit without sleeves, call it a sweater-vest. Crewneck sweaters are especially popular, and pair effortlessly with khaki pants.
---
Sweatshirts
A long-sleeved pullover usually made of soft, absorbent cloth, sweatshirts used to be reserved for going to or from your workout, or lounging on the weekends. Now, they're an integral part of day-to-day style, and often pretty damn elevated.
Quarter-Zip
A sweater that zips a quarterway down, this style is a classic preppy staple.
---
MORE IN GARMENT TYPES