Please select stores for the entries highlighted in red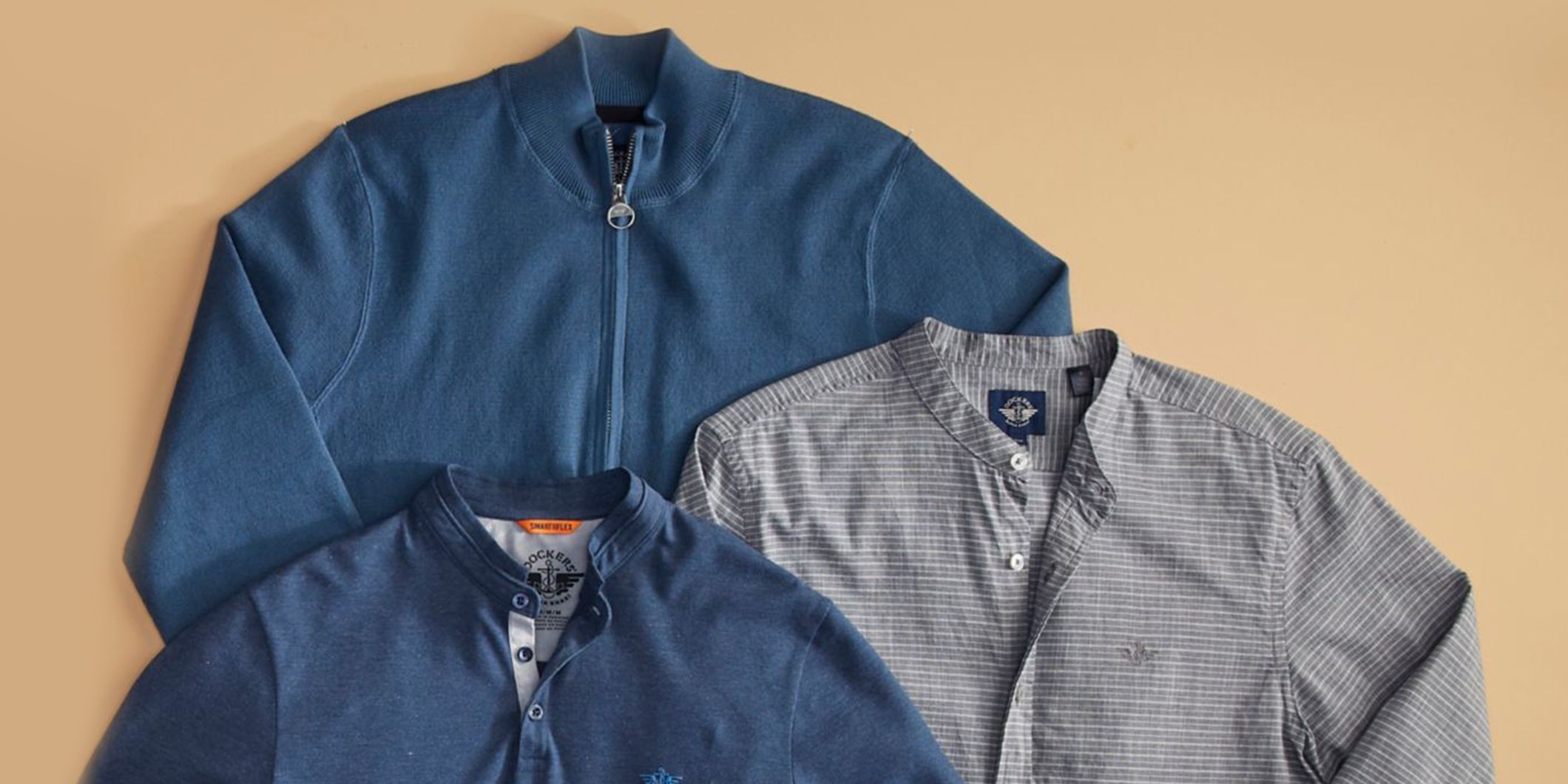 Tops
Essential shirts for each day of the week.
---
Button-Up
A shirt that closes via a vertical column of buttons at the front, the button-up is an absolute must for every man out there. They're quintessential dress shirts for men, and a staple at work and events.
---
Henley
A short- or long-sleeved pullover shirt, henleys button at the neck, with a placket and rounded neckline to match. They're a classic among casual shirts for men.
---
Polo
A short-sleeved, pullover shirt, usually made of cotton or cotton-like knit, with a sporty, turnover collar. Polo shirts are endlessly functional, and are a mainstay in modern casual sportswear. Think: tennis and golf.
---
Tee
The most basic of the shirts, tees have no collar, no placket, and are made with lighter fabrics. Whether they're solid or with graphics, short-sleeve or long-sleeve, crew- or v-necks, they're a cornerstone of every man's closet.
---
MORE IN GARMENT TYPES