Please select stores for the entries highlighted in red

HOW IT'S DONE
THE ONE (& ONLY) WEDDING SHOP
Don't get stuck on what to wear to a wedding. Don't let the groomsmen either.

Sharp Style, Different Looks
FACT: every guy at a ceremony can look smart and coordinated - without sacrificing comfort or personality.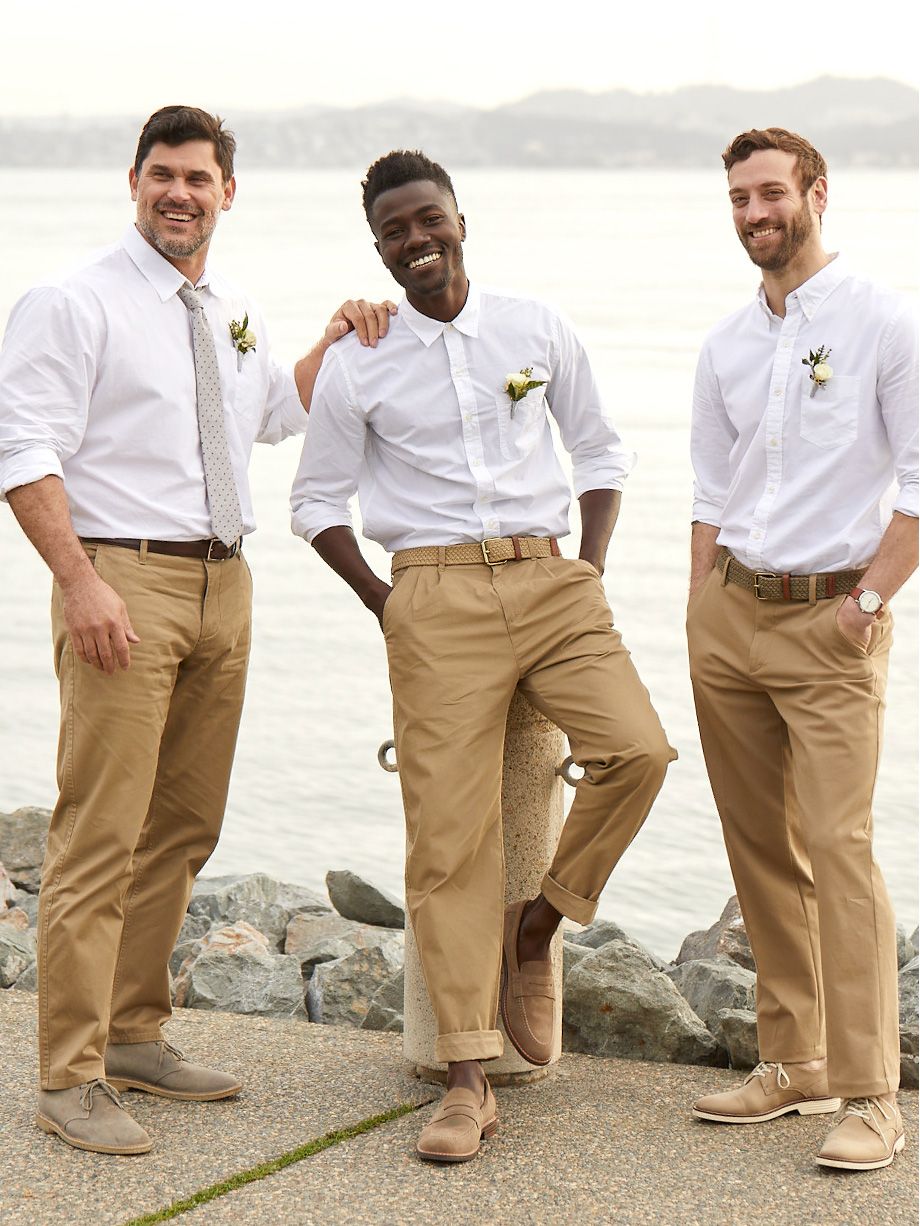 Our threads come in a wide range of fits and finishes so everyone looks and feels his best on the big day. No rentals required.
Same iconic khakis, different cuts and styles